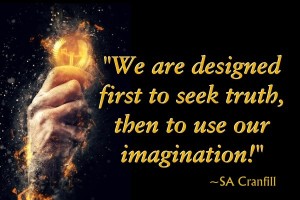 My husband would tell you that I am like the Number 5 robot who came to life in the 1986 movie Short Circuit. "Input! Input! Input!" My curiosity seems to know few bounds, though it skews heavily toward history, Shakespeare, just about anything biblical, natural health, and organic agriculture. (There's nothing more grounding than dirt.) In the history arena, my bookshelves reveal a definite preference for American, British, European, and biblical subjects.
When we built a new house 18 years ago, we added a library and even more bookshelves. We thought that might finally be enough. It isn't. Even after giving away and selling boxes of books. It is definitely a disease. My husband is as bad as I am. As a young girl, my daughter (now in her 20s), followed me around the local used-book store as we searched for the oldest copies of the Bobbsey Twins (1915) and Nancy Drew (1935 or so)  that we could find. The old originals are the best. We became collectors.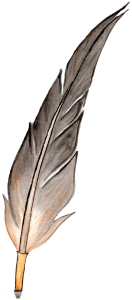 Growing up, I of course walked around with a book in my hand. "Just one more chapter! Just one more page!" I thoroughly grazed the school library. I read everything in the house. Books were open doors to other places, times, and people. Unlimited adventure. I could never understand anyone who didn't like to read. When I was young, we couldn't afford horses, but I could read every horse story in reach, until I got old enough, and employed enough, to own and show one.
In college, I took some courses in Shakespeare, and then stopped just shy of a masters in history. I became creative director for a regional ad agency and later edited a national journal for the carpet industry, worked for a newspaper and a magazine, freelanced for ad agencies, and wrote for a political research firm. I managed to make a living writing. Now, after spending some 15 years writing and directing musical comedies for young actors, I am working on several manuscripts, one categorized as historical fiction and the others as teaching tools and historical research.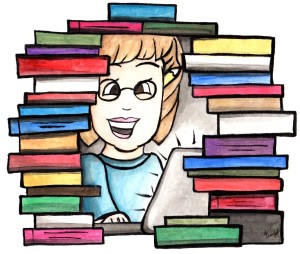 For me, writing is sharing. Input demands outlets for output. Writing and producing my own musicals provides an excuse to teach. Teaching, like writing, is sharing something that's interesting, exciting, beneficial, worthy of attention and discussion. It's all hard work, but it's all fun.
Save