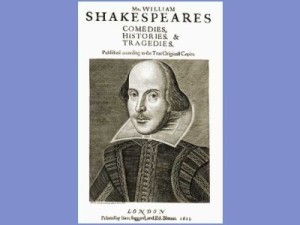 On December 28, 2015, the website of the University of Notre Dame in Notre Dame, Indiana (USA!) announced "A global celebration of the 400th anniversary of Shakespeare's death and legacy." Merely type "400th" into any search engine and you will quickly see the truth of that statement. This (1616) is indeed the year for Shakespeare! I can't help but wonder what he would think about all this!
Notre Dame also announces it will be the official first stop, January 6-29, 1616, of the First Folio 50-state national tour by the Folger Shakespeare Library, Washington, DC. The tour is part of "The Wonder of Will ~ 400 Years of Shakespeare" celebration. To find the tour schedule, and much more, visit (often) the Folger website. (Easy to find, especially this year!) Here's the link for the complete tour list [http://www.folger.edu/first-folio-tour-host-locations-and-dates], though the site also has a handy, interactive map.
Due to the values of the early settlers of New England and Pennsylvania, Shakespeare was not much read in the first decades of the British New World. Will's first documented leap across the pond was to Virginia in 1696, in the form of the 1685 Fourth Folio. But by the time we really got rolling as Americans, Shakespeare was read, performed, quoted, and debated in the new and growing country. The Adams family quoted the Great Bard frequently in their letters, as early as the 1760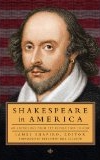 s. In 1805, former President John Adams wrote to son John Quincy that he had been "uncommonly engaged and interested in Reading Shakespeare, and particularly his Historical Drama's…"
In 1831, French historian Alexis de Tocqueville observed after touring young America that there was "hardly a pioneer's hut which does not contain a few odd volumes of Shakespeare." By the end of that century, American Pulitzer Prize-winning author Willa Cather declared that "Shakespeare belongs to two nations now." More to come on America's love affair with Shakespeare from my favorite Shakespeare scholar, James Shapiro, and his 2014 anthology from the Revolution to the present of Shakespeare in America.
Meanwhile, I'm launching plans for my own visit to see the famous Folio. My, it's already February! Only 11 months of celebration left! Let's get on with it!
Save